[[ mun has turned 21 today

Time to get shitfaced at family's expense!!! ]]
[closed]
Jin was willing to admit that she was not working as hard as she could have been for the past few days. On top of a meeting with her Administrator, getting completely drunk shortly after—but to her defense, if you can turn water to wine why wouldn't you get drunk?—and completely toyed with on the field due to the previous mention, the woman was ready to get off Nightfall grounds for a moment, just to have some time to relax on her own. So be it if she came back too late for the fight that night.

The soft jingle of bells gave way to her entrance, the woman wearing casual clothing—as much as being suited and masked was amazing for her, she had no interest in feeling tied to work right now and had decided that a simple baggy shirt and pants would do—instead of her usual uniform. Entranced by the thought of leaving Nightfall's nigh swampy grounds and being in an area with actual sunlight and clear skies, she couldn't have taken longer to hear the soft strings of an instrument.

Once she acknowledged it, she lowered her head from the sky to focus on the boy sitting alone under the overhang, remaining silent for the moment. Once she had her fill of the music he had strum, getting a decent taste of how he handled himself with the instrument, the woman gave her head a soft shake allowing the bells to chime louder than they had when she had been strolling over.

But now that she had made her presence known, it would be hard to excuse that she had been standing and listening for the while that the boy had been placing. Now at a loss, Jin offered a smile, raising a hand and letting the sleeves of her shirt fall so she could bend her fingers in a small wave.

"Anyoung haseyo," she spoke gently, moving her hands to her front and bowing slightly. "Hello!"
Charley let his mind wander as he played, fingers dancing across the strings as his hand slid along the neck of the guitar. He was acutely aware of time usually, painfully aware of how tragically slow the minutes seemed to tick by for him in the long hours he spent awake wandering the base while his teammates slept. It only seemed to pass at a reasonable pace when he was sufficiently distracted, and as jittery as the scout was there weren't a great many activities outside of the daily battles that could hold his attention long enough to make his free time bearable. Charley mused that, given different circumstances, he could've done well for himself using music.
As pleasant as it was to be lost in thoughts that weren't comprised of flashes of nightmares and shapeless worries, he left himself unfortunately oblivious to the people around him in addition to the time. Jin's greeting fell on deaf ears as Charley played and it wasn't until almost a full minute later that he lifted his head far enough to catch sight of her feet, his hand coming to an abrupt stop halfway across the strings as he became suddenly aware of the person watching him.
He looked up to study Jin's face, narrowing his eyes slightly at the bright lights that glinted off the bells in her hair. He couldn't recall having seen her on or off the field before, and to be honest she looked somewhat ill-suited to be on a battlefield at all. Appearances could be deceiving though, he knew, and assumed that perhaps she was a new recruit to the base.
"Do ya need help with something?" he called, resting his arm along the curve of his guitar as he flipped the wooden pick across the backs of his fingers.
neutral neutral
Neutral alignment, also referred to as True Neutral or Neutral Neutral, is called the "Undecided" or "Nature's" alignment. This alignment represents Neutral on both axes, and tends not to feel strongly towards any alignment. A farmer whose primary overriding concern is to feed his family is of this alignment. Most animals, lacking the capacity for moral judgment, are of this alignment. Many roguish characters who play all sides to suit themselves are also of this alignment. Some Neutral characters, rather than feeling undecided, are committed to a balance between the alignments. They may see good, evil, law and chaos as simply prejudices and dangerous extremes. Neutral is the best alignment you can be because it means you act naturally, without prejudice or compulsion. Neutral can be a dangerous alignment because it represents apathy, indifference, and a lack of conviction.

TRAIT STRUCTURE

diplomatic.

 

judgemental.

 

enigmatic.

 

aloof.

 

distant.

 

self-reliant.

 

mediatory.

 

even-handed.

 

fair.

 

indifferent.

 

impartial.
Anonymous asked: (ノ´◉◞౪◟◉)ノ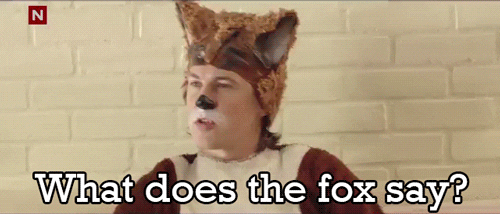 I just had a weird realization like … I don't know you, but your friend says she doesn't like me, and I have an opinion you disagree with, and you think I was rude.


So the next logical step is to draw hate art where you supposedly beat me up with your friends. 

Yeah. I'm the bully here.



Seriously though. You sure like to play the victim.
Did you think that maybe babybatter just wanted to draw their OC bloody?
Or draw their OC? Or was your first thought 'oh my gosh, hate art!!!" so that you could complain about it?

Did you ever look at those 'I stole your boyfriend' pictures and think 'Hm, this could be insulting?' Which is why you got a few anons passively saying "I do not think Jason would like that," or "You sound pretty screwed up," expect putting it nicely.

I think you should think before speaking. You are the bully here. What if babybatter honestly just felt like venting? No one made it about You. You did that about yourself. You seem to enjoy the attention— you were going to publicize something very sensitive. So you definitely do enjoy the attention.

Maybe you should think about your own priorities.
And yes. You were rude.
If you weren't, you wouldn't have tried to hide everything.
Because you are the innocent princess.
I don't think it matters what anyone says anymore at this point. If she's too fucking thick to realize she is merely reaping what she's been sowing for the last two months then let her fucking reap.
You don't get to trivialize and mock sensitive topics, make personal attacks, and then get caught trying to sweep it under the rug and act like you're the one that's being wronged. I mean my fucking GOD how stupid are you? This is amazing. I can't understand how your art is so good, since you rightly shouldn't be able to see with your head wedged so far up your asshole you should be able to feel your own blackened heart beating.
You act like an entitled bitch in a public arena you better be damn well ready to handle the repercussions.